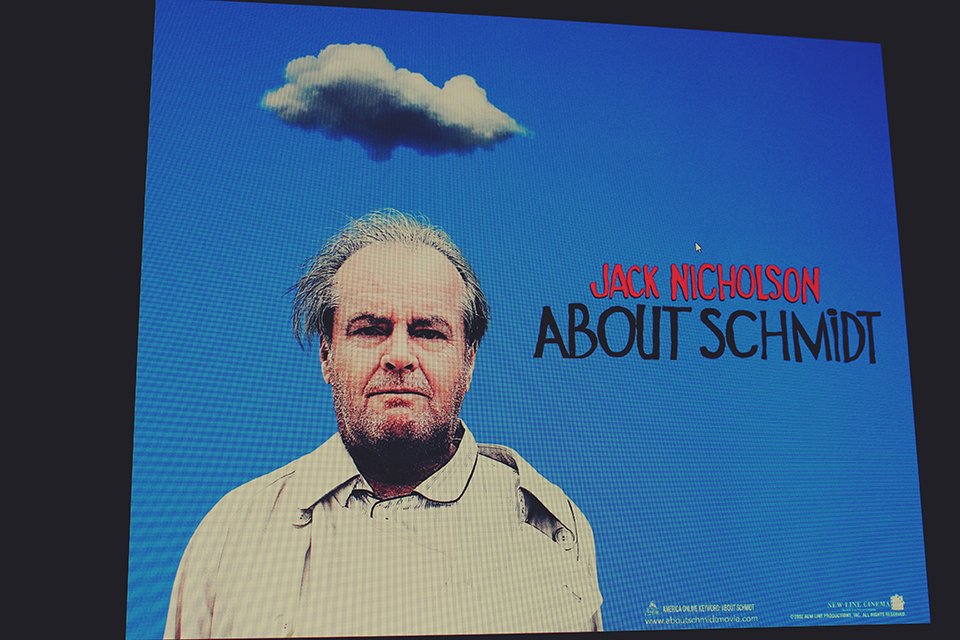 This is the most complex question: What's your favorite movie of all time?
I've seen a lot of movies in my lifetime, maybe ten times more than the average person. For instance, this year, I've watched 55 movies so far. I can't choose the best, but The Godfather (released in 1972) is probably in my top 10. I'm never disappointed by any film Tom Hanks appears in, and I always admire David Fincher's movies, too. Meanwhile, I have a deep attachment to Sideways (2004) and About Schmidt (2002), directed by Alexander Payne.
In particular, About Schmidt is a kind of road movie about an old, retired man in Omaha, Nebraska who goes to see his daughter in Denver. He joins a foster program for African children after his retirement dinner, but his letter to his foster child is just a moan about his life. At the end of the film, he receives a letter from his sponsored child, and he cries after reading it.
With this as a starting point, I decided to sponsor a child in Colombia with my best friend fifteen years ago. Now I have a second child in El Salvador, too.
一番困る質問が「今まで観た映画で一番好きな映画はなんですか?」というものです。
今まで観た映画の数はおそらく一般の人が見る数よりは数倍以上になると思います。例えば今年だけでも現在53本の映画を見ていました。ベストワンは選べませんが、おそらくゴッド・ファーザーは上にランクされるでしょう。トムハンクスが出ている映画に失望されたことはないです。またデビッド・フィンチャーの映画にはいつも感服してしまいます。そんな中、アレキサンダー・ペイン監督の「サイドウェイ」と「アバウト・シュミット」には特別な思い入れがあります。
特に「アバウト・シュミット」はネブラスカに住む普通の定年のおじさんがデンバーの娘に会いに行くというだけの映画ですが、定年後すぐにフォスター・チャイルドを持ち、どうしようもない愚痴の手紙をアフリカの少年に書くというシーンがあります。最後にその少年から手紙が来るのだがこれはいつ見てもよいのです。
これをきっかけに私も親友と二人フォスターチャイルドも持ちました。そして現在2人目になります。